After more than ten days from the presentation of Apple, it's time to go crumbling detail. One of the things that most caught my attention at the time but that was quickly buried in the avalanche of new products It was the name of the Apple Watch and Apple Pay. In the first case, almost everyone was referring to the rumored Apple iWatch wearable. Similarly, I remember how was called iSlate what Apple would present as iPad.
At the bottom we all knew that iWatch would not be the final name that Apple should baptize their new category. But what I nor I expected is that it did not have the prefix "i" that has traditionally accompanied almost all of their products. I think the fact that the Apple Watch leave this nomenclature and incorporate the brand "Apple" is significant. It is a reflection of the new direction that Tim Cook put the company since he took the baton in 2011. 
But, what are the implications of this little detail? What can you tell us of the new address that it has taken Apple? Tim Cook made clear the other day with the presentation of the Watch Apple that we were at a historic moment in the company. And that should be noted in all aspects surrounding it, from the presentation of new products to the name you have. It is an exercise in coherence. But before we dive into the meaning of this new name, you have to take a look at the origins of the "i".
The "i" is "Internet"
Walter Isaacson has in the biography of Steve Jobs that the origin of the "i" was the brainchild of TBWA\Chiat\Day advertising company. Jobs had just become like iCEO (interim CEO) and had been working on the computer that should return the shine to Apple: iMac. The biography says that at the beginning Jobs hated the name of iMac proposed by the Agency, but remained faithful to his style when they presented it again along with other names, said:
-Last week I hated it, but this still does not like me.
Finally they ended up convincing you. The initial argument was that the "i" referred to "the internet". With the passage of time, this "i" ended up meaning many other things as an "individual", "imagination" and other values with that Apple wanted to impregnate their products. iPod, iPhone and iPad. In addition to iTunes, iWork, iLife, iCloud, iBooks, iMessage among others.
The "i" of Apple products He has finished becoming a brand in itself. Associate an inevitable way to bite Apple company. To create that so pervasive brand image in the minds of millions of people is a true asset to any company. Why leave him then?
This is the new Apple's Tim Cook
A few months ago we spoke about the changes at Apple throughout its history. A few changes which have always created discomfort with the existing Apple customer base. The iMac has been raised to Apple and gave her wings to fly high, thanks to win enough time to present a groundbreaking product: the iPod. This same device opened the doors to what came after, iPhone and iPad.
Many Mac users felt "betrayed" and abandoned by the change of the company's focus. It seemed that overnight overnight, Apple dropped Mac to concentrate on foolish devices in their eyes. And it was true, so much so that Apple changed its name from Apple Computer to Apple Inc.
We arrived at the point of this article: the name of the Apple Watch. IWatch is not, does not have the "i". Why? I think that there are several reasons for this, but I think it is mainly due to two:
The prefix "i" in English is pronounced like the pronoun I. Repeat as many times "I" products may sound excessively individualistic. Perhaps some people interpreted it as something very selfish unconsciously. People outside the market target who wants to contact Apple in the future.
Products with the "i" have a great brand recognition, but the the Apple own brand has always been at the top of the world brands (this year is in second place because it has been overtaken by Google, according to Millward Brown, although it depends on who ask).
Now, Tim Cook has as CEO of Apple since Jobs took a medical in August 2011 and was confirmed in his post after the death of co-founder. We know that Apple Watch It takes more than 2 years in development so the company, just under the command of Cook commented. And we also know that Cook has been making cleaning and putting the House in order. With layoffs and unusual engagements.
As icing on the cake, Apple changed a few days ago the description that makes the company. This is their new order of priorities: first the iPhone, second the iPad and third Apple Watch. Then the rest. Quite daring for a product that we still don't know what will do exactly.
The changes that lie ahead
It is clear that a stationary target is so easy to guess like an elephant in a hallway. Why Apple moves and changes. Sometimes adapts to the market and other advances to blazing a new trail. The new iPhone 6 fit in the first case, but Apple Watch (and Apple Pay) goes on the second.
As said Tim Cook, Apple Watch represents the next chapter of the company. And as we have seen throughout this article, it has launched all the machinery to be consistent with this new vision. A vision that would lead to a company located in the intersection between technology, liberal arts and… fashion.
Fashion goes out of fashion; style, ever – Coco Chanel.
Apple wants to position itself as a brand of fashion and technology. A device like the Apple Watch is so personal and so intimate that it will necessarily be an object of fashion. In this sector, a model does not fit everyone, hence we see how Apple Watch has many facets. Models of solid gold that could cost thousands of dollars, as well as the most expensive watches.
It is here where you have to fit a name suitable for the new toy from Apple. The "I" should be more subtle in the world of fashion and not as direct as in technology. You must have style. In addition to a brand that is at the height of other established as Rolex, Tag Heuer, Omega, Jaeger le-Coultre, Hublot and Longines. Apple wants to position his Watch at the level of the Haute Horlogerie.
¿Win this new positioning? You leave us the company by new users that will come with the Apple Watch? A watch you lasts for a lifetime, then, how they think the inevitable problem of the obsolescence of hardware and software? We will not know until within a few months, or even years. Of course, ambition is not lacking.
Gallery
Bookmark review
Source: www.knowyourmobile.com
iPhone 7 preview concept
Source: www.businessinsider.com
How to Heal A Sunburn (No blisters, No Pain and No peeling …
Source: feeds.feedblitz.com
Six Days: This week's happenings in mobile tech…
Source: www.knowyourmobile.com
OS X El Capitan: Here's everything Apple says is new
Source: www.technobuffalo.com
Apple Seeds macOS Mojave Developer Beta 2
Source: www.macobserver.com
iPhone 7 Plus Case idutou 3-in-1 Sleek Thin and Slim Fit …
Source: www.11street.my
Apple: Remember When It Just Worked?
Source: pc.net
An Apple For The Teacher: Weekly $25 Teachers pay Teachers …
Source: applefortheteach.blogspot.com
OS X El Capitan: Here's everything Apple says is new
Source: www.technobuffalo.com
Apple quietly releases firmware for a new Apple TV 3,2 …
Source: 9to5mac.com
Apple planning to bring Apple Pay support to iAd with new …
Source: appleinsider.com
10 Ways to Make Customers Fall in Love with Your Business …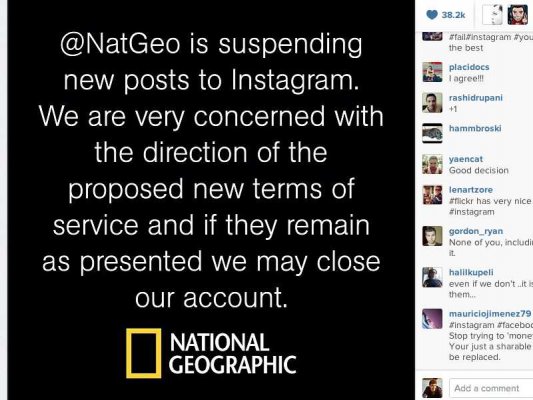 Source: www.huffingtonpost.com
iOS 8 could see iTunes Radio as a standalone app
Source: www.imore.com
Apple Pickin' Princess
Source: www.hoopmamadesigns.com
Best tempered glass screen protectors for iPhone SE
Source: www.imore.com
Fall 2018 Nail Trends
Source: www.sassydirect.com
Free Fall Inspired iPhone/iPod Wallpapers. Enjoy!
Source: www.thewonderforest.com
Here's Proof of Apple's Downward Fall From Innovator to …
Source: www.gizmodo.co.uk
Android Distribution Numbers
Source: www.technobuffalo.com